SocialSphere

™
Analytics
Create a private social network.
ProfileSphere® member profiles + privacy options
Direct message between users
Social networking option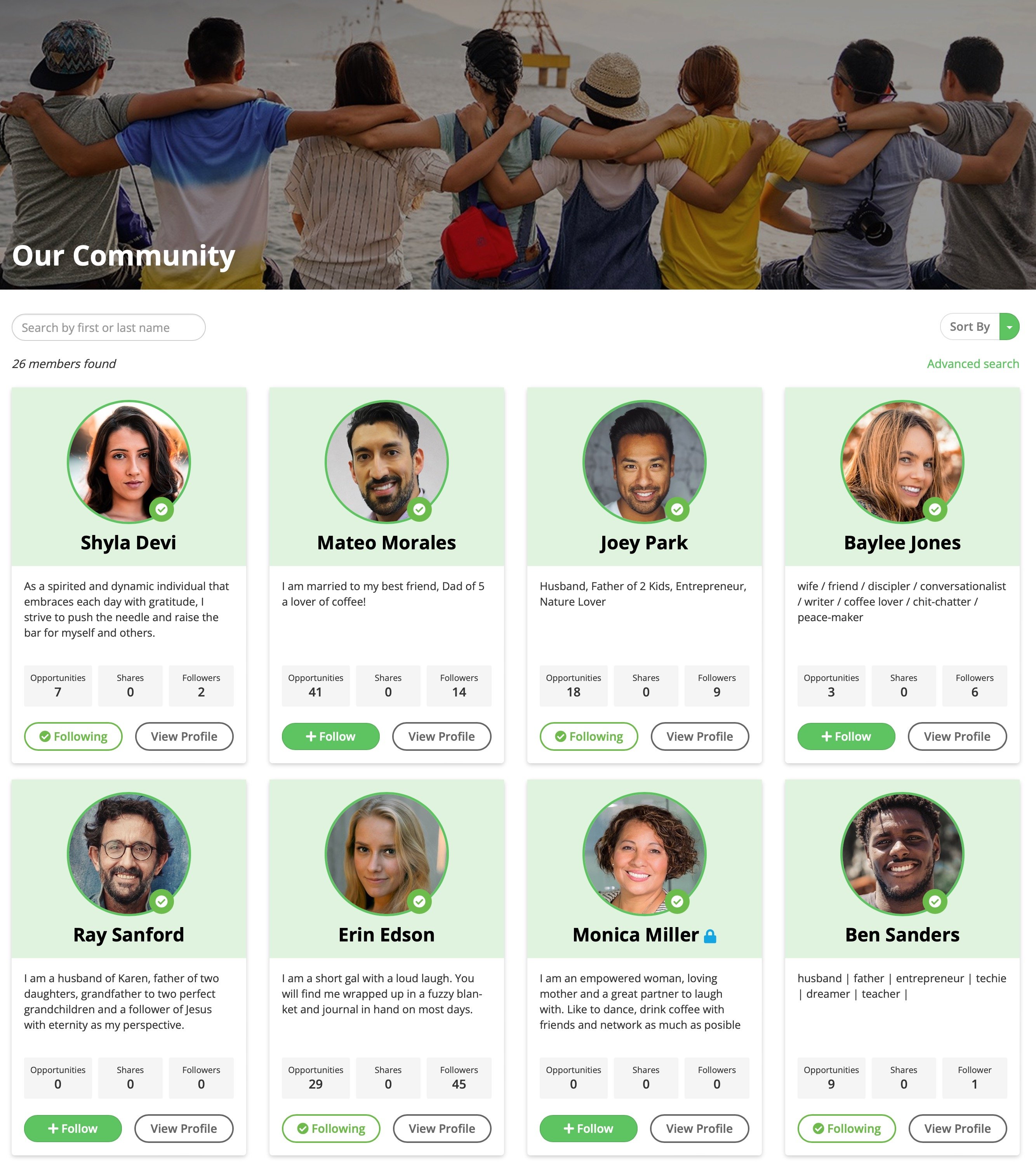 User Discovery
Allow users to see other users'
ProfileSphere® or restrict visibility to
administrators or specific permission
groups.
Verified users can direct message other users.
MessageSphere™ Inbox ensures email
addresses are kept private.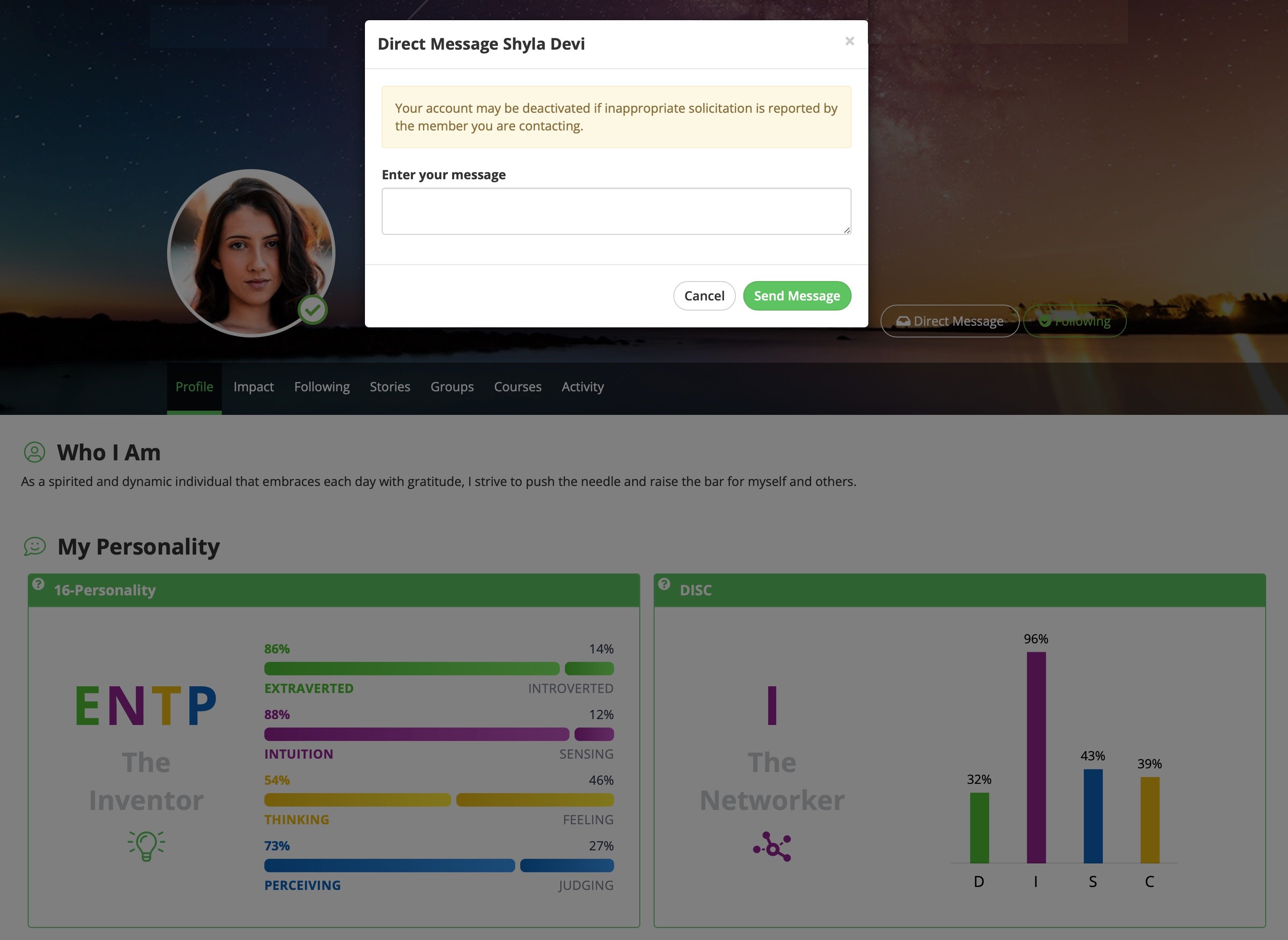 Social Networking

Users can "follow" other users to see
recommended activities to engage by
those within their SocialSphere™.

Administrators can verify users with a
checkmark badge to unlock additional
access rights.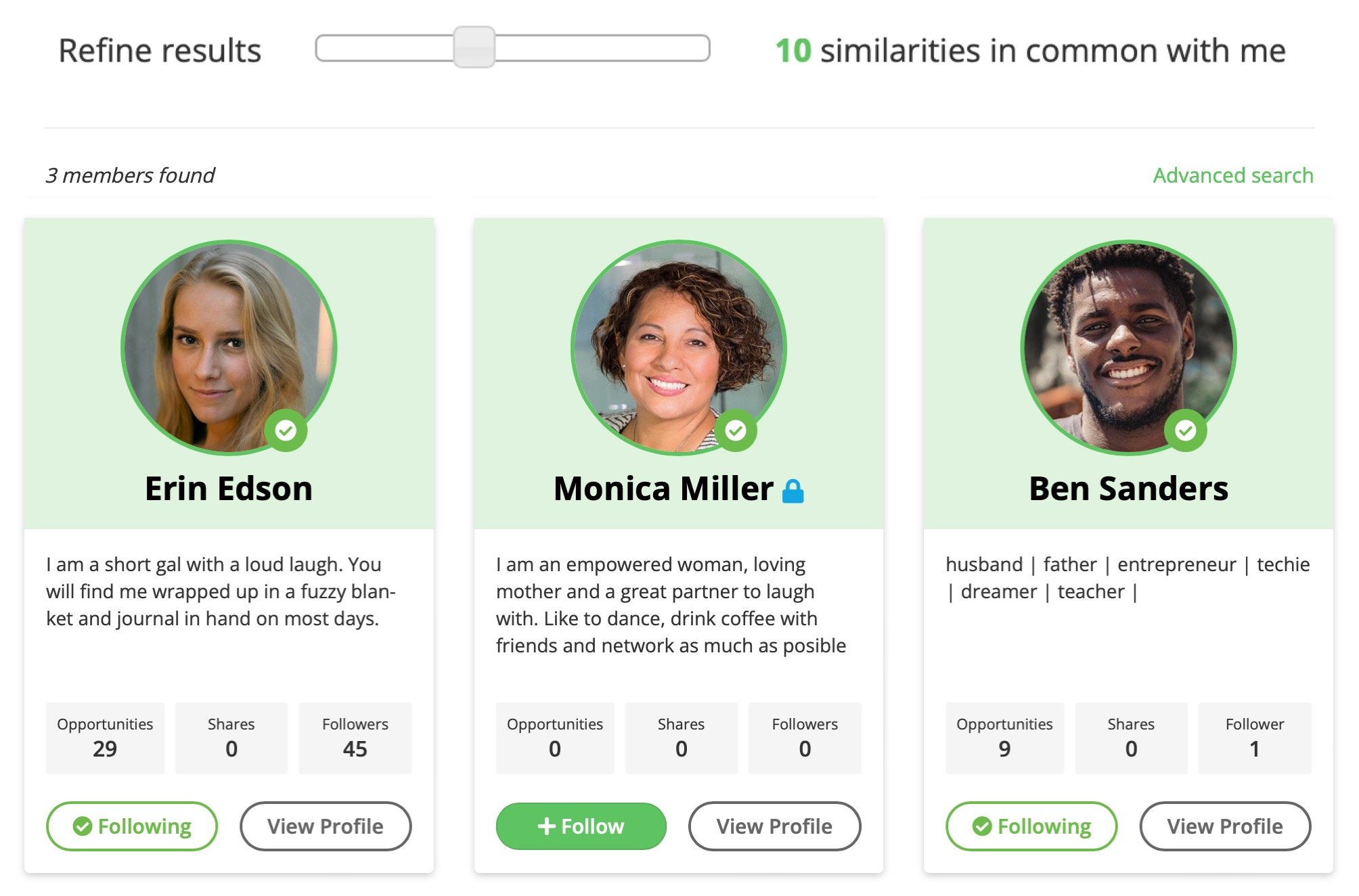 Map Your People, Teams & Organization
Geo-maps
Demographics
Skills
Interests and Hobbies
Personality Types
Much more!
Learn More About
Social
Sphere™
Do you have questions?
Is a feature missing? Ask us!
We are always innovating!