SynergySphere™
Matching
Create a custom recommendation engine.
Users are "Matched" to other users, training, jobs, events, groups, PLUS geo-location.
Match Employees, Franchises, Donors, Students, Mentors and more!

Identify Synergies
Customize an automated recommendation personalized for YOUR users
Match users to content, other users, groups, training, and jobs based on their ProfileSphere™
Discover new areas that may spark interest
Who do you need to match?















EmployeeMatch
FranchiseMatch
DonorMatch
StudentMatch
MentorMatch


?

Match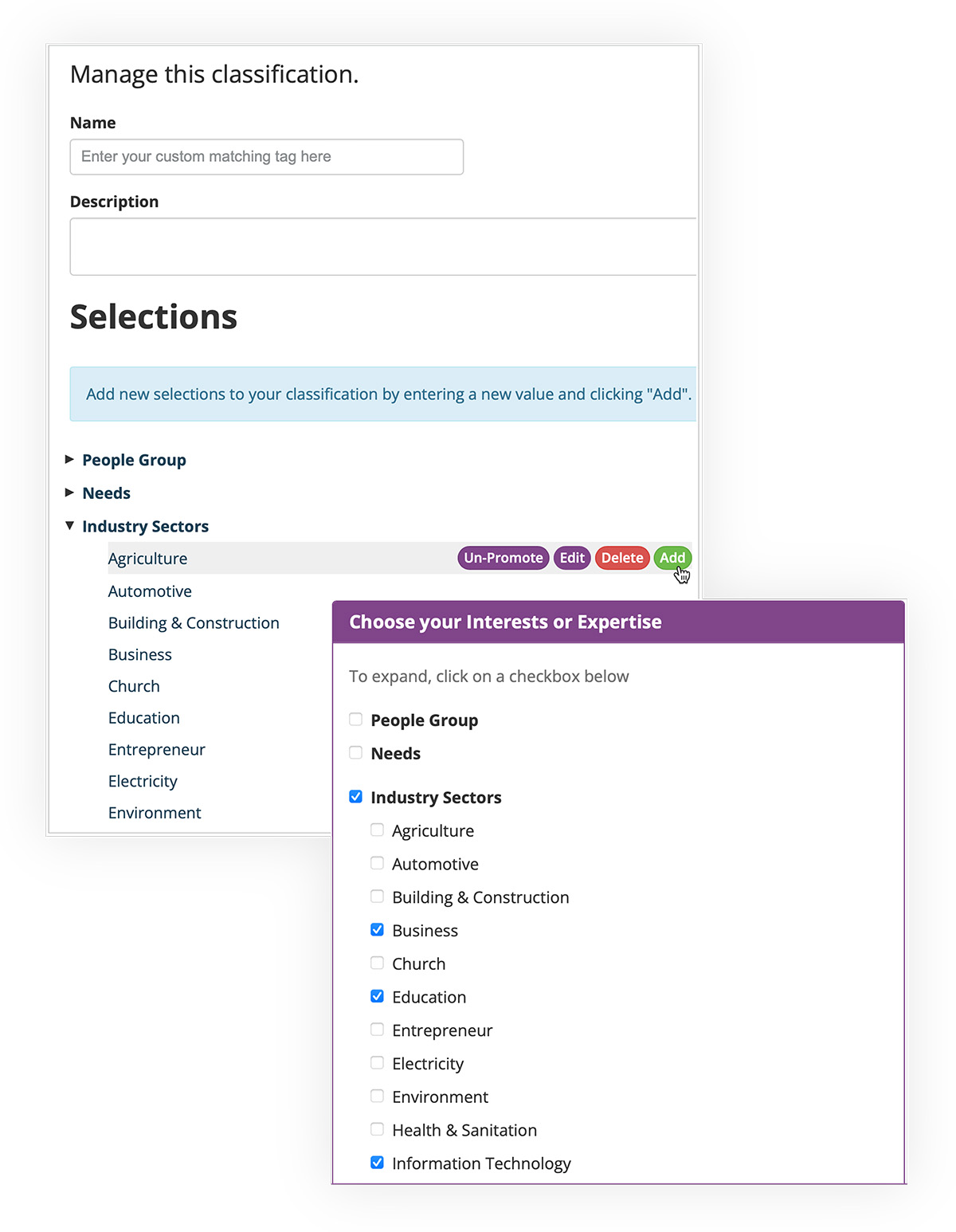 Tailor A Journey

Present suggestions that align user interests or gaps to fill


Create meaningful connections with like-minded individuals
Unlock synergy from knowledge sharing
Automated Push Match Alerts

Users receive match alerts in their inbox


Platform proactively suggests new engagement opportunities
Adapt your matching criteria any time
No need to login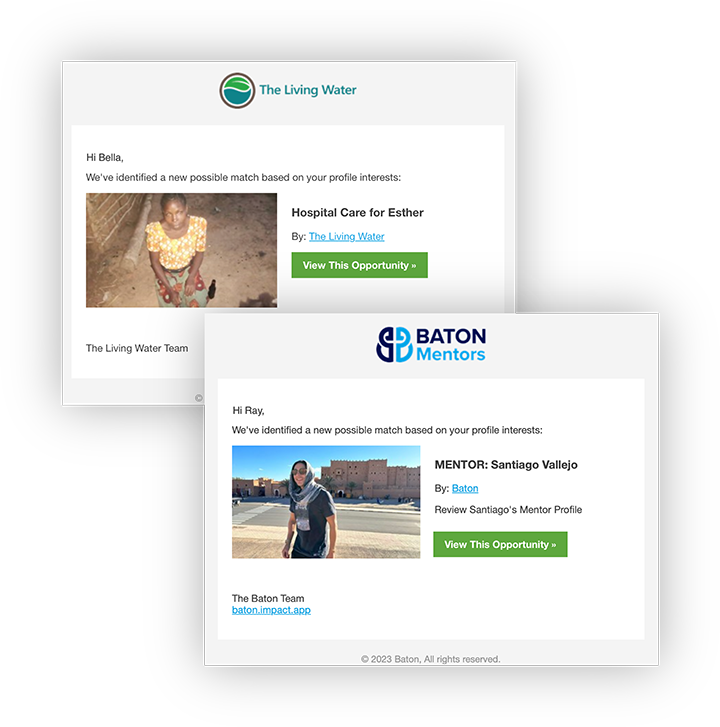 Learn More About
Synergy
Sphere™
Do you have questions?
Is a feature missing? Ask us!
We are always innovating!